Mammary gland tumors in dogs are commonly encountered in veterinary practice.
Canine Mammary Gland Tumors - The STATS:
Females are at a much greater risk than male dogs

There is clear evidence of hormone dependency with a decrease in relative risk with ovariohysterectomy:

OHE before first estrus = 0.05% relative risk

OHE after first estrus = 8% relative risk

OHE after second estrus = 26% relative risk

Incidence increases with age
Breed predisposition: Spaniel breeds, Poodle, Dachshund, others

Size makes a difference: in one study 25% of small breed dogs had malignant tumors vs. 58% of large breed dogs
Approximately 50% of mammary masses are malignant in dogs and mixed mammary masses are common. Most are carcinomas and pure sarcomas are rare. These tumors are often multifocal and upwards to 70% of affected dogs have more than one tumor. The grade and degree of differentiation is prognostic, with inflammatory mammary carcinomas being highly aggressive.
Diagnostics and Staging
Fine needle aspirate (FNA) and cytology is helpful for ruling out other disease conditions of the mammary glands or other tumor types (e.g. mastitis, abscess, mast cell tumor, lipoma, etc.), however it is often insensitive for diagnosing and prognosticating mammary gland tumors. One reason is that many tumors wind up being mixed mammary tumors - therefore, an area that is sampled may not be representative of the situation as a whole. Correlations between cytopathology (FNA) and histopathology (surgical specimen) vary greatly, with discordance reported in up to one third of cases. Additionally, treatment of choice for both benign and malignant tumors is surgical excision.
Treatment
Surgical Excision
Treatment of choice for all mammary gland tumors is surgical excision. The simplest procedure that will remove ALL known cancer should be performed, however in the dog the general recommended surgical doses are:
Lumpectomy (nodulectomy) if lesion is < 0.5 cm

Simple mastectomy if lesion is > 0.5 cm

Regional mastectomy - tumors > 5 cm

Unilateral or bilateral mastectomy - larger tumors or multifocal disease

Lymph node removal - axillary nodes are rarely involved; inguinal nodes should be removed if metastasis is evident.
Chemotherapy
Chemotherapy is indicated in patients that have high grade tumors, lymphatic or vascular invasion, metastasis, and tumor invasiveness. Drugs used include: doxorubicin (most commonly used), cyclophosphamide and 5-FU (was shown in a small study that patients had improved disease free interval and survival time), NSAIDs for inflammatory carcinoma (piroxicam).
Radiation therapy can be considered in cases not amenable to surgery or for palliation of severe disease, however this is not routinely used for treating mammary gland tumors.
Prognostic Factors
There are many factors described, however three of the most important prognostic factors include tumor grade, tumor stage, and nuclear differentation / cellular characteristics.
Helpful Resoures: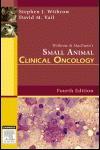 Tumors of the Mammary Gland - Withrow and MacEwen's Small Animal Clinical Oncology (Fifth Edition), 2013, Pages 538-556. Authors: Karin U. Sorenmo, Deanna R. Worley, Michael H. Goldschmidt - $7.95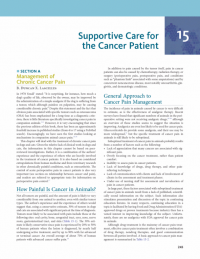 Supportive Care for the Cancer Patient - Withrow and MacEwen's Small Animal Clinical Oncology (Fifth Edition), 2013, Chapter 15, Pages 245-279. $7.95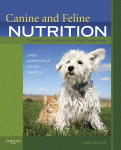 Nutritional Care of Cancer Patients - Canine and Feline Nutrition (3rd Ed), 2011, Chapter 36, pp 479-489. Authors: Linda P. Case, Leighann Daristotle, Michael G. Hayek, Melody Foess Raasch. $5.95
Case Based Learning - Clinical Oncology Case Rounds - View On Demand and earn CE credit - Registration compliments of Diamondback Drugs (running time 18 mins)