Specialty Consultations > Veterinary Wellness and Professional Resiliency Coaching


Veterinary professionals are in the unique position of caring for both patients and clients. While rewarding, the role and work environment can lend itself to particular challenges that can impact the overall health and wellness of veterinary staff. Research highlights the importance of maintaining health and wellness to not only sustain oneself in a challenging profession but to also provide good service to patients and clients alike; however, many veterinary professionals are lacking the tools to manifest such wellbeing.

Compassion fatigue is commonly referred to as the 'cost of caring.' It is the cumulative impact of secondary trauma (exposure to others' pain and suffering) and burnout (prolonged response to job stressors which can include insufficient resources, high workload, and inadequate organizational support). Those experiencing compassion fatigue are likely to feel a range of physical, mental, emotional and spiritual impacts that can interfere with both personal and professional happiness.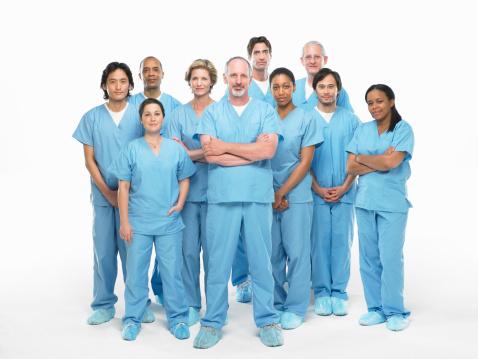 Compassion fatigue typically follows a trajectory (per The Traumatology Institute):
The Zealot Phase: Committed, available, involved
The Irritability Phase: Cut corners, avoid interactions, distracted
The Withdrawal Phase: Tired all the time, numb emotions, no enthusiasm
The Zombie Phase: Disconnected from self and others, no compassion, auto-pilot mode
Pathology vs. Renewal / Maturation: Consider leaving the profession OR Transform
Where on this spectrum do you believe you are? If you've answered anywhere from phases 2 to 4, there is good news - compassion fatigue is very responsive to change and our goal is help you move from a state of compassion fatigue to one of resilience. Choosing to address compassion fatigue could be the single most important professional move of your career. Our goal in hosting this Veterinary Wellness and Professional Resiliency Coaching Program is to ensure you thrive, not just survive, in your career!


Who is this for?
Veterinary wellness and professional resiliency coaching is for any animal care provider who has become overwhelmed with their work or is feeling less enthusiastic about their job as a result of:
Experiencing negative effects of work-related stress

Holding high demand / high stress professional roles

Being exposed to secondary trauma (i.e. the trauma of those you are supporting)
You do not need to be experiencing compassion fatigue to benefit from this Coaching. These sessions are designed to help anyone who is facing work-related stress learn concrete tools to improve their overall wellness and sense of wellbeing.


How does it work?
This is a collaborative process in which you can expect your Coach to develop a positive, supportive, goal-oriented and non-judgmental environment where you can explore and address issues impacting your wellness and perform at your optimal level. Our Coaches are experienced professionals in areas including veterinary social work as well as personal and organizational coaching.
VetVine's Veterinary Wellness and Professional Resiliency Coaching Program includes 6 scheduled sessions (60 to 90 mins each) that are conducted via Zoom. On your appointed days and times you will meet online with your Coach in a private and secure online meeting space.
In advance of your first session you will complete a series of online assessments. Your confidential responses will provide a basis for the tools and change process plan that will be designed by your Coach and they include:
Professional Quality of Life Scale

(Stamm, 2009)

Trauma Recovery Scale

(J. Eric Gentry)

Silencing Response Scale

(Baranowsky, 2002)

Global Check Set

(

Baranowsky & Gentry, 1998)
Index of Clinical Stress

(Abel, 1991)
Throughout your Coaching Program you will be assigned other "homework" to further support and foster your discovery and change process. You will also receive weekly motivational emails and/or text messages to support you in between your scheduled sessions.


What will I get out of the program?
A person who is experiencing chronic levels of stress often feels depleted and may have great difficulty accessing and using their skills for living, working and functioning. They may or may not even be aware of this when powering through their work routine - day in and day out. While this is not considered mental health counselling, participating in this psychoeducational Coaching program will help build your resilience so that you experience:
The tools and techniques discussed in your Coaching sessions are designed to support you in both your personal and/or professional life so that you can reap the benefits in all facets of your life.


What Coaching options do you offer?
VetVine offers both One-to-One Coaching for individuals and VETPeers Group Coaching for Groups of 4 to 6 individuals.
One-to-One Coaching offers individuals a structured process of self-discovery and self-improvement with a Certified Compassion Resilience Coach. You will be guided through an in-depth assessment and gain personalized and concrete tools to improve your overall wellness and more specifically, your professional and compassion resilience. The six online sessions are tailored around your schedule. For more details about the One-to-One Coaching Program

click here

.


VETPeers Group Coaching provides access to the same information, tools, and resources included in our One-to-One Coaching program. Group Coaching means that you will going through this experience alongside other veterinary care providers – your professional peers, thereby fostering networking, a sense of fellowship, and community of practice. Sessions will focus on specific topics; Information and tools will be provided to support each Group member's journey toward personal wellness and professional resiliency. The Group dynamic is intended to create a community of shared learning. You will have ongoing access to an online forum to continue to build connections with others in the industry. Sessions will be held once a week over a six-week period. For more details about the VETPeers Group Coaching Program

click here

.
Have questions about VetVine's Veterinary Wellness and Professional Resiliency Coaching for individuals or Group? Contact Us