<< VetVine® Virtual Pet Loss Support Services


VetVine's Pet Loss Support Session Facilitators

Lori R. Kogan, PhD serves as Consultant to the VetVine® Virtual Pet Loss Support service. Dr. Kogan is a licensed psychologist and Professor of Clinical Sciences at the Colorado State University (CSU) College of Veterinary Medicine and Biomedical Sciences, Chair of the Human Animal Interaction Section of the American Psychological Association, the Editor of the Human-Animal Interaction Bulletin (HAIB) as well as textbooks including 'Pet Loss, Grief, and Therapeutic Interventions: Practitioners Navigating the Human-Animal Bond', 'Clinician's Guide to Treating Companion Animal Issues' and 'Career Paths in Human-Animal Interaction for Social and Behavioral Scientists.'
Amber Bach-Gorman, PhD, NCC, LPCC-S is the Assistant Director and Coordinator of Clinical Services at North Dakota State University Counseling Center, where she founded their current animal assisted therapy program. She has practiced as a clinical mental health counselor for over 20 years and currently owns her own private clinical practice where she specializes in partnering with animals to provide individual, couple, and group counseling. She is passionate about the unique and special bonds that emerge through the human-animal connection in addition to assisting others as they navigate the unique experience of companion animal loss.


Angie Arora, MSW, RSW is a Professor with Seneca College's Social Service Worker Program and a Veterinary Social Work Consultant with over 15 years experience in the areas of pet loss bereavement and compassion resiliency. Her experience has included working in the veterinary hospital setting in which she provided end-of-life decision making support, emotional support during and after euthanasia, information and support to help parents communicate about death with their children, as well as short to long-term counselling through telephone, electronic and in-person methods. In addition, Angie has facilitated numerous pet loss support groups in community settings.


Brian Flynn, LCSW, MA, CCISM is a licensed clinical social worker and lecturer at Binghamton University. Brian has over 20 years of clinical experience providing grief and loss support, crisis intervention, critical incident stress management, disaster mental health and psychological first aid in addition to focusing on increasing resiliency and mental health wellness. Brian is a New York State Troopers Police Benevolent Association Mental Health Medical Liaison, the New York and New Jersey State Coordinator for HOPE: Animal-Assisted Crisis Response, and an International Critical Incident Stress Foundation (ICISF) Approved Instructor.


David Shuey, LMSW, RVT, CHPT is a Registered Veterinary Technician, Licensed Master Social Worker, author, pianist, horse-owner, and amateur dressage rider. Prior to discovering his passion in animal hospice, palliative, and end-of-life care, Dave served at the University of Georgia Veterinary Teaching Hospital in Anesthesia and the Large Animal ICU. He authored the chapter on the human-animal bond and euthanasia for the 10th edition of McCurnin's Clinical Textbook for Veterinary Technicians and Nurses, and has been an active conference speaker since 2017. Dave also holds a Doctor of Musical Arts degree in piano performance, and gives solo recitals in public from time to time. He earned his Master of Social Work from the University of Southern California in August of 2021.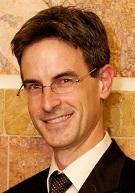 Cori Bussolari, Psy.D. is a licensed practicing psychologist and an Associate Professor in the Counseling Psychology Department at the University of San Francisco. She has published articles in numerous journals and edited books on the topics of grief, specifically pet loss, chronic illness, and positive coping. Cori has 15 years of practice experience and has served as Facilitator of the San Francisco SPCA Pet Loss Support Group for the past several years.