I'm just back from San Antonio and the 2016 AVMA Convention where we revealed VetVine's "refreshed" logo and new mantra encouraging professionals to "work smart, live well." The 100% lavender essential oil we were diffusing at our booth was quite a hit, and new premium members were treated to a gift of essential oil to take away.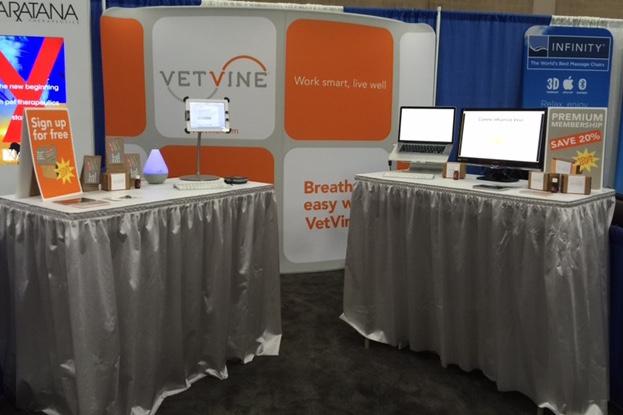 VetVine contributors joined me in meeting and greeting veterinary professionals from around the world. Big thanks go out to Dr. Elisabeth Zenger and Dr. E'Lise Christensen for their help!
I want to extend an extra warm welcome to the 56 new VetVine Members who signed up at our booth! Welcome, y'all!