This week's Evidence Based Update is on the topic of probiotic use in veterinary patients, and the growing body of evidence pointing to the benefits of probiotics in the management of disease.
Idiopathic inflammatory bowel disease (IBD), a common cause of enteropathy in dogs, is characterized by chronic clinical signs such as vomiting, diarrhea, decreased appetite, and weight loss as well as histologic evidence of inflammatory cell infiltration. Lymphocytic-plasmacytic enteritis and eosinophilic inflammation are the most common forms of IBD in dogs and cats.
The primary contributing factors considered central in the pathogenesis of idiopathic IBD in dogs and humans are the interactions between:
Mucosal immune system regulation

Host genetic susceptibility

Environmental factors (eg, alterations in GI flora, diet/nutrition)
Intestinal dysbiosis (alteration of the GI microbiota), which can significantly affect the health status of humans and animals, has been observed in humans and dogs with GI inflammation. Although it is well reported that intestinal microbiota plays an important role in the pathogenesis of canine IBD, the host–microbe mechanism(s) of action is still unclear. Antibiotics and immunosuppression are the most commonly used treatments for canine IBD, and the modulation of intestinal microbiota with probiotics may also be of benefit in treating mucosal inflammation in dogs. There are very few canine studies that show benefit of probiotics in dogs with chronic enteropathies; notably, one recent study reported of normalization of dysbiosis in dogs with idiopathic IBD after long-term treatment with probiotics.
Probiotics are live bacteria that have been shown to modulate inflammatory and immune processes, reduce intestinal pathogens, and improve intestinal health. They typically include a combination of bacteria (eg, Lactobacillus spp, Bifidobacterium spp, Enterococcus spp, etc). They are used in humans to prevent or treat a variety of conditions including inflammatory bowel disease and various conditions associated with diarrhea. Veterinary medicine is seeing an increase in probiotic use for the prevention or treatment of GI conditions (eg, diarrhea, IBD) in animals, but there have been few studies to support their efficacy.
Because probiotics are considered nutraceuticals, they do not undergo rigorous regulatory scrutiny comparable to that for pharmaceuticals. Studies have identified discrepancies between label claims and actual contents of a considerable number of commercially available probiotic products. In a 2011 Canadian report, Weese and Martin reported on a variety of issues related to mislabeling and improper label claims of viable organisms in 25 human and veterinary probiotic products (discussed further in this week's Evidence Based Update). Probiotic efficacy is dependent on several factors, and it's becoming increasingly apparent that future studies of probiotic use in disease management will focus on the efficacy of specific organisms / strains and their effects on modulating specific immune mediated / inflammatory pathways.
Data that show benefit of probiotics in dogs with IBD are accumulating, but clearly consumers and veterinary health providers must demand proper quality control and labeling of probiotic products from manufacturers in the absence of rigorous regulatory scrutiny.
In this week's Evidence Based Update we discuss the benefits of probiotics and the findings of a 2014 study reporting on the efficacy of a specific probiotic strain as compared to conventional treatment (prednisone and metronidazole) in the management of dogs with IBD. Discussion includes:
The role of GI flora in the pathogenesis and modulation of intestinal inflammation

How probiotics modulate inflammatory processes

Benefits of probiotics

Quality control issues of concern relating to probiotics

The effects of a probiotic strain (VSL#3) compared to conventional treatment with an immunosuppressant + antibiotic in a pilot study of dogs with IBD

Effects of probiotics on dysbiosis, intestinal inflammation, and intestinal barrier function in dogs
View this Evidence Based Update - Brought to you by the VetVine Specialty Consulting Service. (Running time: 18 mins)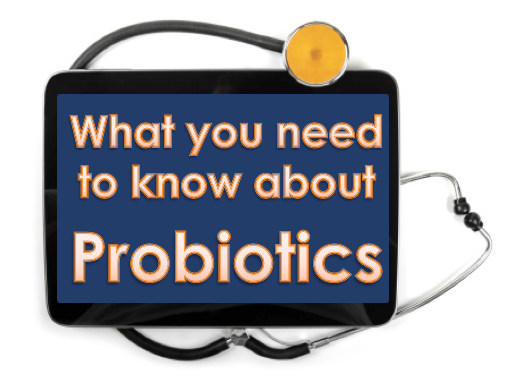 Sources
Minamoto Y, Otoni CC, Steelman SM, et al. Alteration of the fecal microbiota and serum metabolite profiles in dogs with idiopathic inflammatory bowel disease. Gut Microbes. 2015;6(1):33-47. doi: 10.1080/19490976.2014.997612. Epub 2015 Jan 7.
Rossi G, Pengo G, Caldin M, et al. Comparison of microbiological, histological, and immunomodulatory parameters in response to treatment with either combination therapy with prednisone and metronidazole or probiotic VSL#3 strains in dogs with idiopathic inflammatory bowel disease. PLoS One. 2014 Apr 10;9(4):e94699. doi: 10.1371/journal.pone.0094699. eCollection 2014.
Weese JS, Martin H. Assessment of commercial probiotic bacterial contents and label accuracy. Can Vet J. 2011;52(1):43-46.