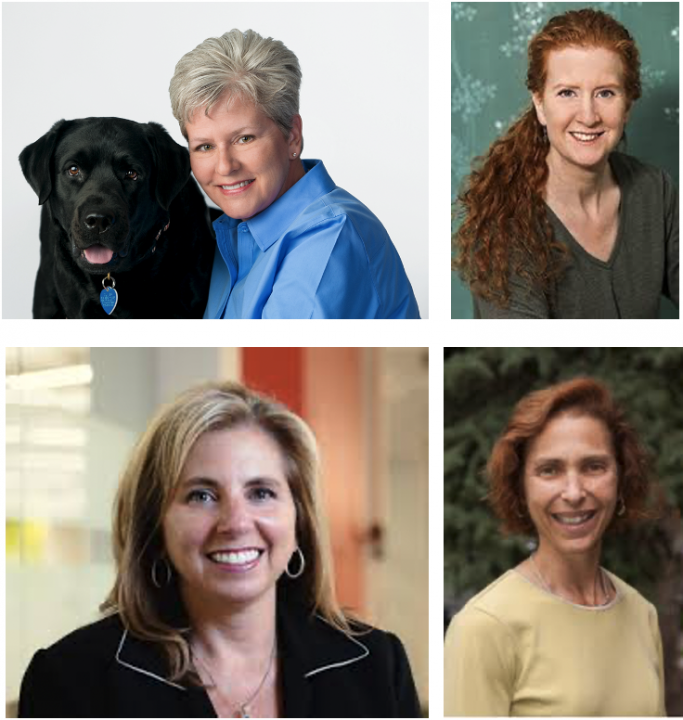 Panelists:

Wendy Hauser, DVM
Gina Fortunato, MBA
Kathleen Cooney, DVM, MS, CHPV, CCFP
Lori Kogan, PhD
All veterinary practice teams are impacted by the current state of affairs, and each person plays an integral role in demonstrating leadership within their practice, contributing to the continuity of patient care and protection of public health, as well as being mindful and protective of their emotional health and well-being and that of their clients.
Join our panel of industry experts for some insights into making the best of, and weathering, this storm. Our panelists will be discussing how COVID-19 is serving as a catalyst for change and ideas for embracing change to protect and preserve your team, your practice, and your psyche.

Discussion will include:
- Suggestions for managing teams during these times and leveraging staff members who may be on leave or working remotely. Everyone can play a role in contributing to a vision for the future and preparing their practice for implementing change to deal with ongoing economic impacts.
- The euthanasia experience, focusing on changes to protocols necessitated by social distancing, and the impact of these changes on veterinary staff, our clients, and their pets. Tips for navigating the euthanasia experience during these times and supporting clients will be provided.
- How to practice self-care and compassion for self and others during these tumultuous times. Discussion will include strategies for managing anxiety and fear, mitigating burnout, and ways to work most effectively with anxious, fearful clients.
- A sample of the vast array of tools and industry resources available to assist veterinary practices in adapting to the "now and present" and to prepare for the "new normal" that awaits us on the other side.

Registration compliments of