VetVine Specialty Consulting Service FAQs

Who Should Use This Service?
Keeping with our mission to share trusted information leading to excellent care for pets everywhere, the VetVine Specialty Consulting Service (VSCS) is here to serve as an extension of the primary veterinarian's team.
In working with the VSCS, the veterinarian in general practice has direct access to a network of veterinary specialists and experts. The Service provided to the veterinarian allows them to expand on the services provided to their clients that will, in turn, benefit the care to their patients.
Pet Owners in search of recommendations regarding the care of their pet can work with their trusted primary care veterinarian to consider and implement opinions rendered by our Specialists.


Who are the VetVine Board Certified Specialists and Consultants?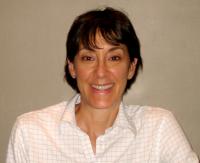 Sheri L. Berger, DVM, DACVO - After over 18 years of private practice experience, including serving as Medical Director of a specialty and referral center in New York City, Dr. Berger founded PetsVetSpace, LLC in 2007 and currently serves as CEO and Chief Visionary Officer of the company. During her practice career, Dr. Berger worked in veterinary specialty centers in which her duties included the supervision and training of over 300 veterinary interns and residents as well as providing continuing education to veterinarians around the country. In February 2002, New York Magazine recognized Dr. Berger as one of New York City's "Best Vets" in Ophthalmology! Dr. Berger lives in New York CIty. Her hobbies include cooking, wine appreciation, photography, painting, playing guitar, bird watching and fitness activities with her dog!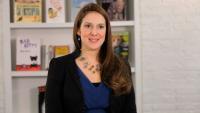 E'Lise Christensen, DVM, DACVB is a board-certified veterinary behaviorist and an international lecturer and author. Dr. C. received her Doctor of Veterinary Medicine from Iowa State University in 2002. After veterinary school she began a rotating small animal internship at SouthPaws Veterinary Referral Center in Springfield, Virginia. While working there she continued her studies in veterinary behavior. She practiced feline-only medicine in Arlington, Virginia and general medicine in Bloomingdale, New Jersey before entering the Behavior Residency Program at Cornell University in 2004. During her residency she researched the behavior of dogs, cats, and horses and treated behavioral problems in a number of different species. Her most cited research involved evaluating the efficacy of canine temperament tests in the shelter system.
Dr. Christensen has contributed to articles in Dog Watch, Cat Watch, Cat Fancy, Dog Training Solutions, Real Simple, Newsday, and various other print media. She has been a contributor and guest on Foxnews.com's "Pet Health" and "Studio B with Shepard Smith", ABC News' "Nightline," and many other radio programs, television programs, and newscasts. She enjoys lecturing nationally and internationally on an array of behavior topics including, but not limited to, small animal behavior, public health and animal sheltering topics.
Dr. C. is board-certified by the American College of Veterinary Behaviorists and a member of the American Veterinary Society of Animal Behavior (AVSAB) Speaker's Bureau and the American Veterinary Medical Association.

Elisabeth Zenger, DVM, PhD, DACVIM - board certified in small animal internal medicine. Following her clinical and academic training and achieving board certification by the American College of Veterinary Internal Medicine 1992, Dr. Zenger then completed a formal PhD in Molecular Biology, examining cellular mechanisms of feline immunodeficiency virus (FIV)- associated neuropathogenesis. In 1998 Dr. Zenger moved to the San Francisco Bay Area and cofounded Bay Area Veterinary Specialists, where she also served as medical director and staff internist. Despite a heavy clinical load, she also completed a Postdoctoral Fellowship in the AIDS Oncology Program at the University of California San Francisco and then maintained a research appointment in the AIDS Immunobiology Lab at San Francisco General Hospital studying pathogenesis of AIDS-associated diseases such as dementia and lymphoma.
Dr. Zenger's professional interests include feline infectious diseases, oncology, endocrinology, and gastroenterology. Her academic training brings a high level of scientific expertise to each complicated internal medicine case she evaluates. Despite a love for clinical medicine, she regularly participates in and lectures at scientific meetings and veterinary schools around the world. She currently lives in Oregon and enjoys hiking with her dogs, white water kayaking, and traveling.

How Does it Work?
The consultation includes a comprehensive medical record review including laboratory reports (blood test, biopsy results, etc.), imaging including x-rays, ultrasound findings, and other clinical photos or video clips (if applicable).
Behavior consultations include a live and interactive virtual meeting with the consulting behavior specialist. Participants can include the referring veterinarian, the pet's owner, and trainer.
A written report will be provided to the primary care veterinarian with guidance and recommendations by our Board Certified Specialists.
Payment for the consultation is collected with the submission of the consultation request. If we are unable to fulfill the request, the collected fee will be refunded in full minus a 10% transaction processing fee. Cancellation by the pet owner of a confirmed consultation appointment will incur an additional $20 cancellation fee.



Why Don't You Provide Consultations Directly to the Pet Owner?
Why Must the Primary Veterinarian Participate?
Our Service is here to serve as an extension of the primary care veterinarian's practice. The recommendations and guidance provided by our experts is intended to empower the veterinarian and pet owners to make informed decisions on the care and management of pets with complex medical problems.
In the absence of a direct evaluation and examination of a patient by a specialist, there is no substitute for the primary care veterinarian's judgement on behalf of the patient.
Our Service adheres to the AVMA position on remote consulting:
"The AVMA opposes remote consulting including, but not limited to, telephone or web-based media, offered directly to the public when the intent is to diagnose and/or treat a patient in the absence of a veterinarian-client-patient relationship (VCPR) as defined by the AVMA Model Veterinary Practice Act. Remote consulting directly with the patient owner can be beneficial and is acceptable when performed with an agreement and in collaboration with the attending veterinarian who has established and retains the VCPR."



Will You Provide the Consultation Service for Pet Owners Whose Veterinarian
Does Not Consent to Participate in the Consultation?

No. Requests can only be fulfilled with the direct participation of the primary care veterinarian. We rely on their trusted judgement to consider and implement recommendations provided by our Specialists.



How Do I Submit Medical Records for the Consultation?
Medical Records can be scanned and files uploaded to our secure server, emailed or faxed to (646) 478-9075. Digital images (photos or videos) can be emailed as attachments to: vscs@vetvine.com or uploaded to our server.



What are the Fees?

Behavior: Initial 1-hour consultation fee is $259 (includes one 15-minute follow up consultation)
Established client / ongoing follow up fee is $139 per 30 minute session
Internal Medicine: $139
Ophthalmology: $139
When Will the Results of the Consult Request be Available?

Depending on the type of consultation, a report will be emailed to the primary care veterinarian in as few as 2 hours upon receipt of a complete consultation request and supportive medical record documentation. Otherwise, a consultation report is generally provided to the referring DVM within 48 hrs.


Does This Service Replace a Direct Evaluation by a Specialist?

No. There is no substitute for a "hands on" evaluation, but our Service provides guidance and recommendations for the primary care veterinarian to consider as they prepare their patients for a referral to a veterinary specialist or to simply care for patients to the fullest of their ability in the private practice settting.

Medical Disclaimer
IF THIS IS A MEDICAL EMERGENCY, PLEASE IMMEDIATELY CALL YOUR VETERINARIAN OR NEAREST EMERGENCY PET HOSPITAL TO GET PROMPT MEDICAL ATTENTION FOR YOUR PET. DO NOT RELY ON ELECTRONIC COMMUNICATIONS FOR ASSISTANCE IN REGARD TO YOUR PET'S IMMEDIATE, URGENT MEDICAL NEEDS. THIS CONSULTATION REQUEST IS NOT DESIGNED TO FACILITATE MEDICAL EMERGENCIES. PVS CANNOT GUARANTEE RESPONSE TIMES IF YOU CHOOSE TO USE THIS ELECTRONIC CONSULTATION REQUEST IN THE EVENT OF A MEDICAL EMERGENCY.